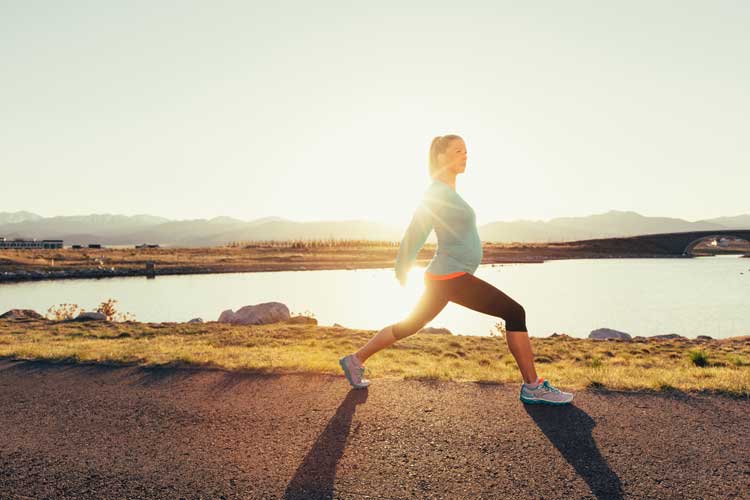 Pre & Postnatal Physiotherapy
.
Our pre and postnatal physiotherapy programme is led by a specially-trained Chartered Physiotherapist to ensure the safest levels of exercise for you and your baby. Square One physiotherapist Laura, has special training in ante/post natal exercise to deliver a safe and effective programme that helps you maintain fitness during pregnancy and restore it as a new mum. Laura is also there to offer advice and information to equip you with the tools to continue exercising safely and confidently after the course has finished.
A physiotherapy educational exercise programme designed specifically for pregnancy and the challenges it brings.
The ideal time to commence this programme is from around 12 weeks of your pregnancy. This will allow you to gain the most benefits. It is possible however to start the programme into your third trimester.
The programme focuses on understanding the changes your body goes through and covers the following:
The importance of posture
Safe and effective exercises in pregnancy
Abdominal and pelvic floor muscle exercises
Learn how to physically prepare yourself for labour
Learn the invaluable skill of relaxation during labour
Each one-to-one session covers a short topic of discussion including the pelvic floor, safe exercise during pregnancy and physical preparation for labour, followed by gym ball and mat-based exercises. You are also taught effective stretches to reduce joint and muscle stiffness.
The exercises are designed specifically to support your changing body, with a special focus on your spine, abdomen and pelvic floor, aiming to make you feel better and reduce back and pelvic pain during pregnancy and aid a quicker recovery after the birth of your baby.
The benefits of the Prenatal Programme:
Reduced pelvic girdle and back pain
Reduced incidence of stress incontinence
You can attend this programme after your 6-week check by your GP. This programme is designed to give you all the information you need to regain your fitness after pregnancy and birth. The programme looks specifically at the importance of posture and developing your pelvic floor muscles to reduce the incidence of stress incontinence.
Each one-to-one postnatal session incorporates educational components with core stability and postural exercises. Exercises focus on the use of a gym ball which provides a dynamic surface to challenge and strengthen the muscles which are weakened through pregnancy. The whole programme is designed around giving you the tools to make exercise a way of life and to keep you motivated!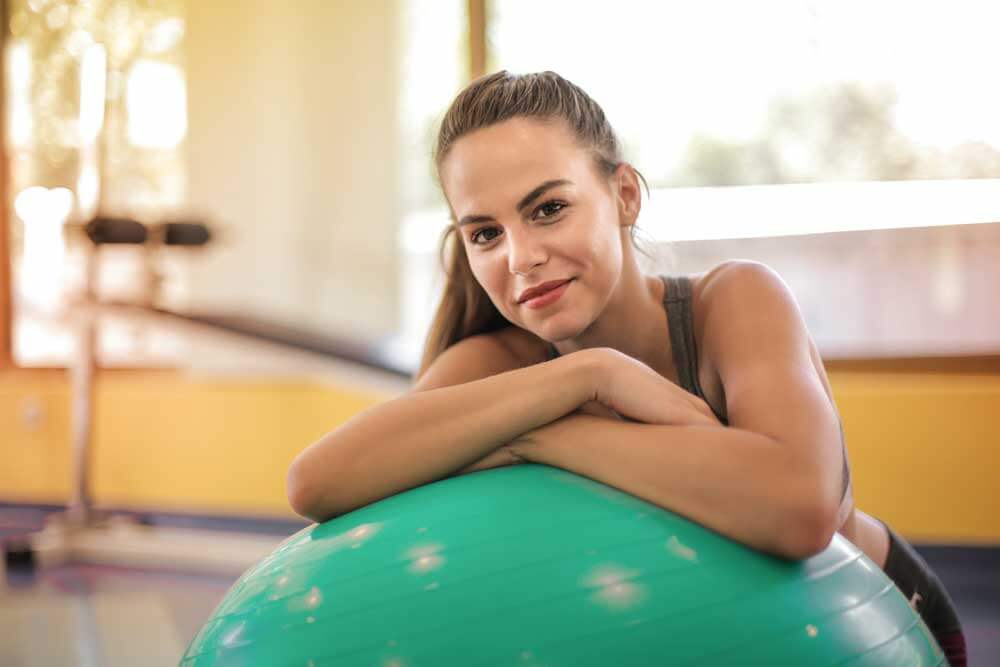 The benefits of the Postnatal Programme:
Reduced pelvic girdle and back pain
A faster recovery following the birth of your baby
Reduced incidence of stress incontinence
Flatten your tummy after having your baby
Pre/Post Natal Physiotherapy Session
I have been suffering with tension headaches on and off for a couple of years now. I tried everything to get them to go away to the point where I thought they would never go and it was really taking over my life. I saw Jenine on a recommendation and I finally have them under control. Jenine is really friendly, easy to talk to and a great professional who really knows her stuff, I would not hesitate in recommending to anyone who needs help.
I have been to Laura twice with severe back pains caused by a problem hip. She has sorted out the pain with the minimum fuss. I would strongly recommend the clinic, the booking system is easy and everyone is charming and friendly, not to mention a super physio.
Providing the essential expertise required for the recovery from a total knee replacement. Excellent progress after 9 weeks.
Exceptional care and personal service. The team are professional, knowledgeable and very helpful when explaining the various options for treatment. I have been visiting Square One for a few years with various complaints and would highly recommend this clinic to anyone.
I saw Laura today after suffering from severe back pain, since Saturday afternoon, I have been unable to walk without pain. Laura assessed, diagnosed and treated me with such professionalism and expertise. I am now able to walk with much more ease and I have been given exercises to do before she sees me again on Friday. I am so grateful that you are remaining open throughout this difficult time. Thank you.
I have had a long-standing issue with severe sciatica for more than 12 months due to a prolapsed disc. It had got to the point where I needed some professional help and advice so as to move forward with the injury. The improvement in a matter of weeks has been amazing. I will totally recommend this company to anyone that needs physiotherapy. Great value for money based on the profound effect made on my everyday life.