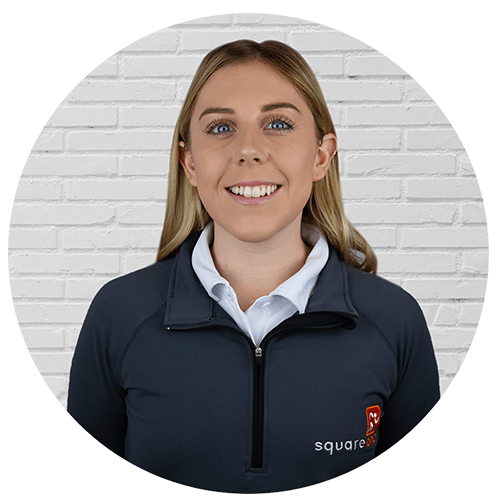 Chartered Physiotherapist – MSc BSc HCPC MCSP
I graduated from the University of Chichester with a BSc Honours in Sports Therapy in September 2018. Upon completion of my undergraduate degree, I obtained a musculoskeletal background, with a strong understanding of sporting injuries and principles of rehabilitation. My strong desire to develop my capabilities within a medical environment led me to continue my academic journey at St George's University of London, completing the MSc Physiotherapy programme in July 2020. Throughout my student placements, I gained a wealth of experience working in the NHS, treating a broad variety of patients within acute care, outpatient and community settings. Upon completion of the programme, I secured my first job as a physiotherapist at Basingstoke and North Hampshire Hospital. I strive to continue to develop my skills as a therapist, practising as a member of the Chartered Society of Physiotherapy and Health and Care Professions Council.
From a young age, I have had a keen interest in sport and I dedicate time to my personal fitness. I am an open-minded individual who is always keen to try new activities and I thrive by setting myself personal challenges. Through my own previous experiences, I appreciate the importance of looking after our bodies and understand the frustration that can come with injury. In order to help people, where possible, I devote time to volunteering at local events, including providing sports massage at the Chichester Half Marathon. I strive to help people and I aim to make a positive difference to all of my clients.
I am a compassionate therapist seeking to use my knowledge to develop my capabilities and provide a rewarding client experience. I am delighted to be part of the team at Square One and look forward to facilitating your rehabilitation journey on the road to recovery.
What our patients say
I've been going to Square One for treatment of my own injuries for several years and I've always ben amazed at how quickly they can get me going again. I've been prompted to write a review today though having been to see Jennie at Square One with my 11 year old son, who has pains in his knee. The way she spoke to him, treated him and helped him was exceptional. She spoke directly to him the whole time, in a language he could relate to and made him feel comfortable, and confident they can help him get better. I've always know these guys were very very good. Today showed me they're the best. Thank you Jennie, Jenine and team.
Rob Molloy
What our patients say
I have had a long-standing issue with severe sciatica for more than 12 months due to a prolapsed disc. It had got to the point where I needed some professional help and advice so as to move forward with the injury. The improvement in a matter of weeks has been amazing. I will totally recommend this company to anyone that needs physiotherapy. Great value for money based on the profound effect made to my everyday life.
Rob Mirabita
What our patients say
I saw Laura today after suffering from severe back pain, since Saturday afternoon, I have been unable to walk without pain. Laura assessed, diagnosed and treated me with such professionalism and expertise. I am now able to walk with much more ease and I have been given exercises to do before she sees me again on Friday. I am so grateful that you are remaining open throughout this difficult time. Thank you.
Claire Stainton-James
What our patients say
Exceptional care and personal service. The team are professional, knowledgeable and very helpful when explaining the various options for treatment. I have been visiting Square One for a few years with various complaints and would highly recommend this clinic to anyone.
Emma Watson
What our patients say
Providing the essential expertise required for the recovery from a total knee replacement. Excellent progress after 9 weeks.
Karl Elliott
What our patients say
I have been to Laura twice with severe back pains caused by a problem hip. She has sorted out the pain with the minimum fuss. I would strongly recommend the clinic, the booking system is easy and everyone is charming and friendly, not to mention a super physio.
Humphrey Spaight
What our patients say
I have been suffering with tension headaches on and off for a couple of years now. I tried everything to get them to go away to the point where I thought they would never go and it was really taking over my life. I saw Jenine on a recommendation and I finally have them under control. Jenine is really friendly, easy to talk to and a great professional who really knows her stuff, I would not hesitate in recommending to anyone who needs help.
Neil Appleton